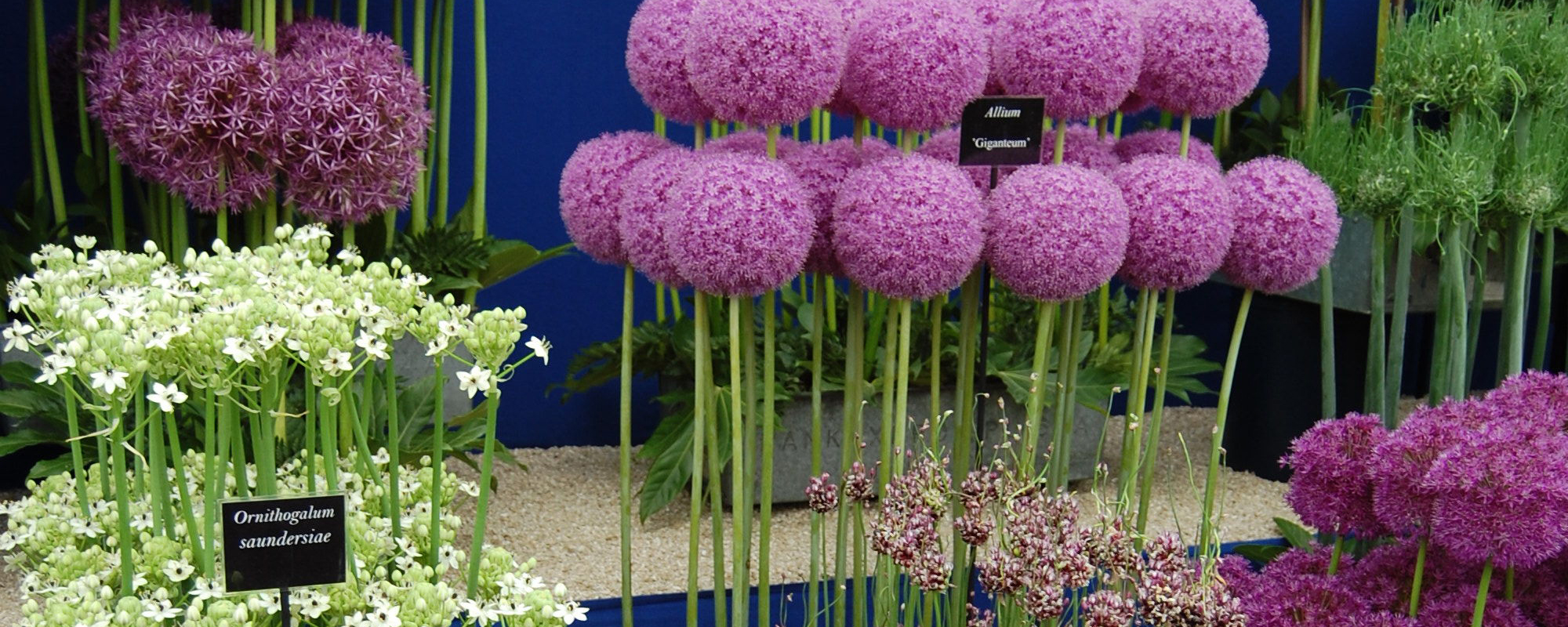 You love the burst of color that happens in early Spring when the daffodils and crocus come up. It's a welcome relief from the grey of winter. Plan for that experience now, by planting spring-blooming bulbs.
Fall is the time to get the out the shovel and start digging. You can plant spring bulbs in between your perennials or along the front of a mulch bed.
Daffodil, Tulips, crocus and hyacinth are well known Spring-blooming bulbs. For fun, plant some Allium. These members of the onion family bloom in late spring with their big cheery heads of blue and purple flowers. Allium are hardy and disease resistant.
Plant all of your bulbs in groupings of at least 5 bulbs. Single bulbs, planted in rows, don't produce the burst of color we all love to see after a long, cold winter!